Japanese interior can be simply summed up in one word – Zen. It is the word that converts to a serene and peaceful atmosphere representing a cultural design, which evolves around uncluttered and clean living. The main idea of Japanese theme effects is to tightly hold to ancient customs, order, balance and love for the beauty of nature.
One of most common features that turns an architecture and interior design to Zen is Japanese wall art.
Japanese Wall Hanging
This Japanese wall hanging decor is a good example of simplicity in interior design. The effect is dramatic and it balances the whiteness of the entire room.
Contemporary Wall Art
To add modern appeal into a classic Japanese design, the wall of this beach house' living room is decorated with blue butterflies metal wall art decor. The idea of creating a butterfly mural allows for the beauty of nature to be incorporated into the indoor set up.
Modern Wall Panel Idea
This is definitely a room with a view and an interior that speaks peace and simplicity. There is no bright color used and the one of the best attractions – aside from the sea outside the window – is the textured wall panels in wave 3D pattern.
Asian inspired Wall Art
Red and white is a Japanese them, no doubt. This three parts screenwall art is an original oil on canvas and it is a gorgeous addition to this bedroom interior. It adds that much coveted Asian look.
Japanese Wall Sticker
In decorating a child's bedroom, use of Japanese wall stickers should do the trip. This bedroom, for instance, is designed with stickers to create a fun and exciting wildlife adventure scene on one wall and a peaceful scene with butterflies on blue on another wall.
Japanese Wall Painting
The Japanese frame wall art used for this bedroom is a beautiful abstract with multiple pastel colors (blue, green, yellow and pink) in white background. The combination of the sky blue paint on the wall and the wall art results in a room with a dreamy and serene ambiance.
Tuscan Wall Art Idea
Use of several wall art decors (framed paintings of different styles, textures, cultures) creates a gallery that speaks of family heirloom in display. The overall look has a nice Tuscan appeal that would surely make everyone appreciate diversity in art. The black background provides a nice backdrop for collection. You can also see Cool 3d Wall Design
Japanese Wall Decal Design
This cute kid's bedroom is designed mostly in white and the black wall deal that ends in a round black framed mirror provides perfect contrast. The tree is custom made and the accented with black cat metal sculptures.
Japanese Wall Mural Idea
A whale watching experience right at your own bedroom – this is what this Japanese mural is trying to convey. The Japanese love of nature is very well represented in this almost-real wall art that blends perfectly with the room's blue wall.
Buddha Wall Art Decor
This huge Buddha wall art decor in natural wood is a pretty and simply addition to this dining area filled with salvaged wood furnishings.
Simple Japanese Wall Art
Unique Japanese Wall Design
There are several features that can make up a Japanese interior. If you do not like brightly colored or heavily accented decors, you can just go for Japanese wall arts. The choice include, murals, frames art works, wall panels, wall decal and Japanese wall stencils.
Beautiful Wall Painting Idea
Panda Wall Decal Sticker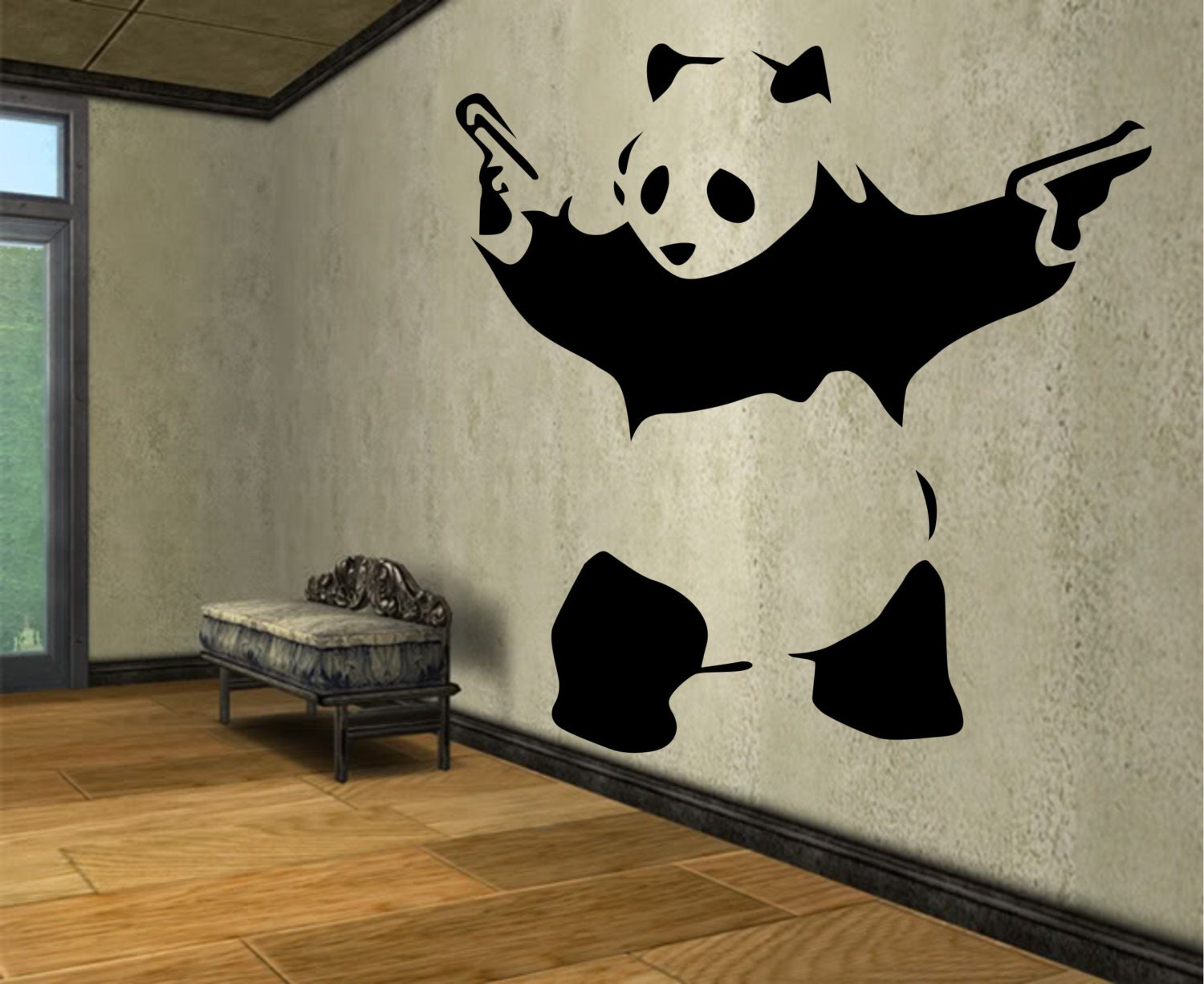 Japanese Design Pattern Art
To keep simplicity into a creative and enchanting interior design, you should try the Japanese theme, which is basically Zen. This is the kind of approach to design that is more focused on providing a more natural and peaceful surrounding that gives you the chance to enjoy the beauty of minimalism.